About Charleston Oyster Tables
It all started in Christmas of 2019 when we couldn't find a decent-quality oyster table to purchase for our father, who was in desperate need of an upgrade. Nothing we found met our standards so we built them ourselves and we will never forget the look on his face when he unwrapped his present. Three years later, Charleston Oyster Tables was born. Originally envisioned as an upgrade to the standard plywood-based oyster tables, Charleston Oyster Tables has reimagined and repurposed the much-loved "oyster table" into an elevated multi-functional serving piece to meet all your outdoor dining and entertaining needs.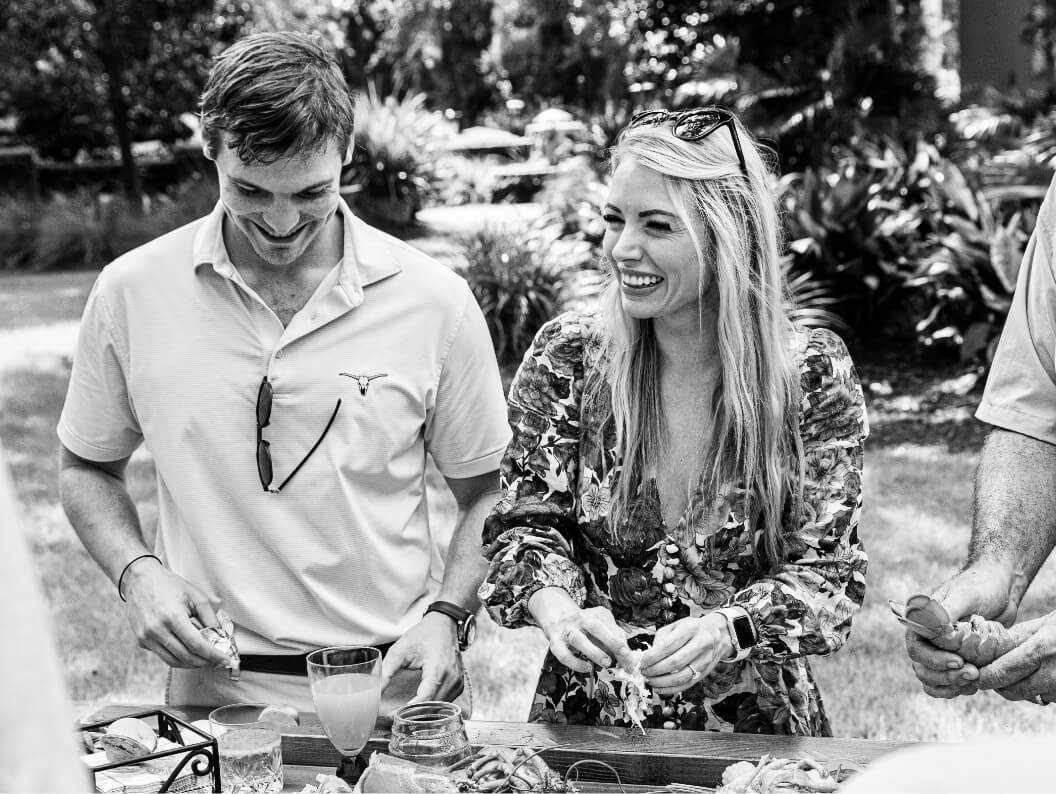 Who We Are
We are a Charleston-based family-run business with a deep love of outdoor entertaining and all things lowcountry. Raised on the marshes of Charleston Harbor by parents who love entertaining and the outdoors, some of our greatest childhood memories were of dad bringing home bushels of local oysters and eating them around an oyster table with our friends and family.This was a family tradition we grew up on and the inspiration behind Charleston Oyster Tables. Our tables bring friends and families together through a socially engaging outdoor dining experience, no matter the food you serve or enjoy on them.

Expanding and elevating a coastal tradition to bring friends and families outside, around a table. No matter the food. No matter the season. No matter the location.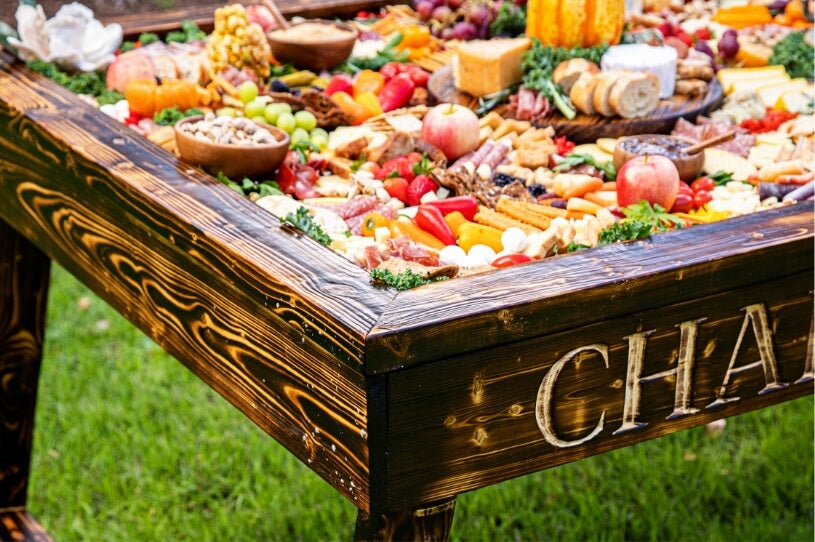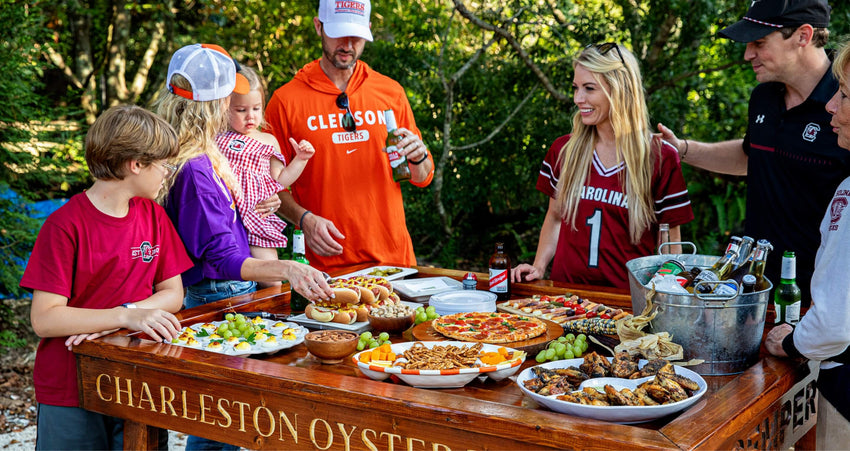 Multi-Functional
Our products are outdoor entertainment tables that serve many uses. While a table with a central hole may be dubbed an "oyster table," as our company name reflects, these tables serve multiple purposes. The beauty of the tables is that they bring a socially engaging experience. Friends and family gathered around a table, facing inward, discarding food waste into the central hole. But the hole is not just for oyster shells. It's for any food comprised of a disposable part discarded after eating: blue crabs, low country boil, clambakes, crawfish, mussels, you name it. Add one of our custom turn tables that fits perfectly in the center hole, and you have a year-round full-service entertainment piece. From a charcuterie board to a game day table to a beverage table with a champagne bucket placed through the center, the possible uses for a Charleston Oyster Table are really only limited by your imagination.