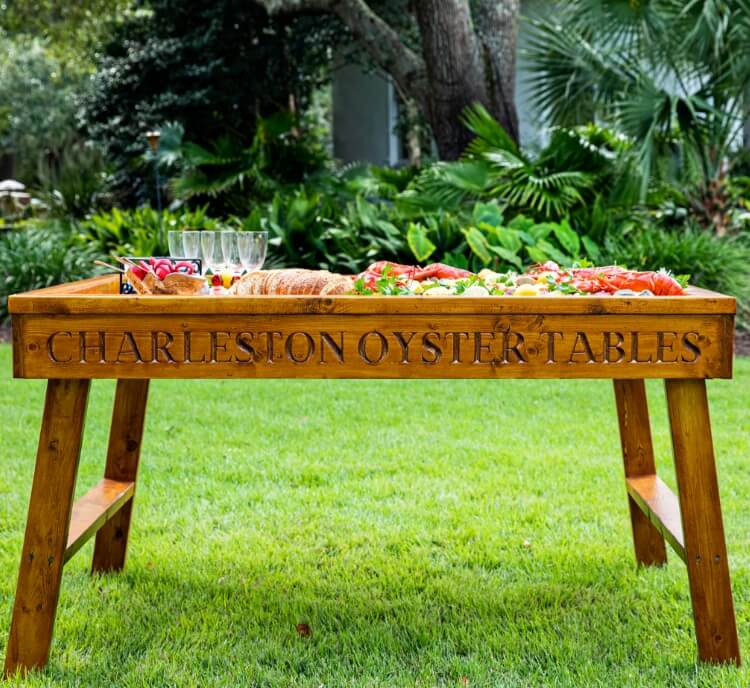 Bringing Luxury to a
Coastal Tradition
Custom wood-engraved oyster tables for business, event, and residential use.

About Charleston Oyster Tables
Inspired by our love of oyster roasts and outdoor entertaining, Charleston Oyster Tables are luxury, made-to-order entertainment tables designed to serve all of your outdoor dining and entertaining needs, from oyster roasts to clambakes, to crawfish and lowcountry boils, to elegant serving tables featuring charcuterie, champagne, caviar, raw bars, and even game-day treats.
The Table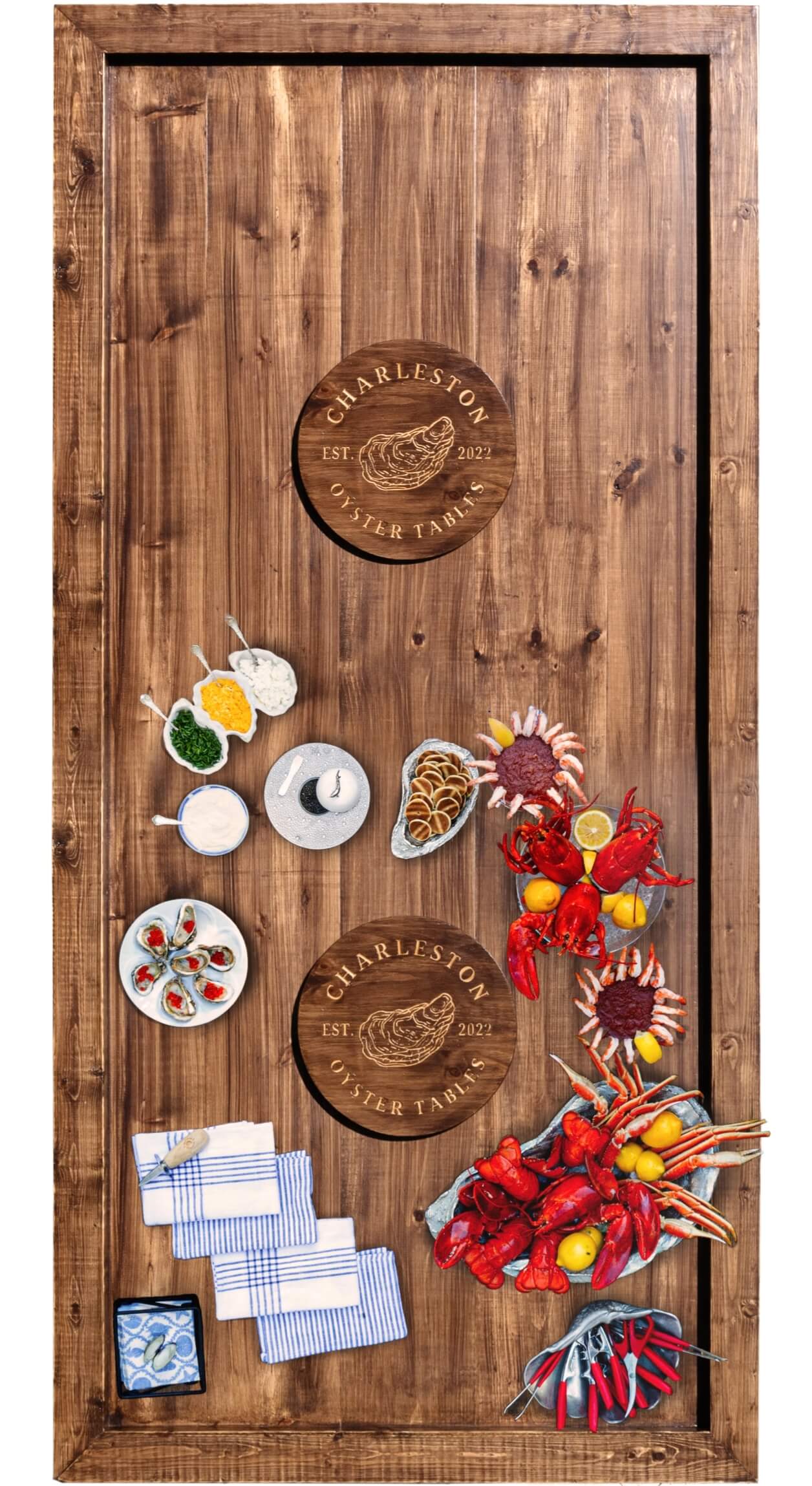 Great for Oyster Roasts…
Whether steamed or roasted, just pour them, shuck them, eat them, and discard the shells in the center hole. Add a custom turn table for lemon wedges, saltines, and your favorite cocktail sauce!
Clambakes…
Elevate this New England tradition of lobster, clams, potatoes, corn, and grilled bread and discard what's left in the center hole for easy cleanup!
Even Charcuterie...
Take your hosting skills to the next level and transform our tables and turn tables into an elegant charcuterie board guaranteed to impress every guest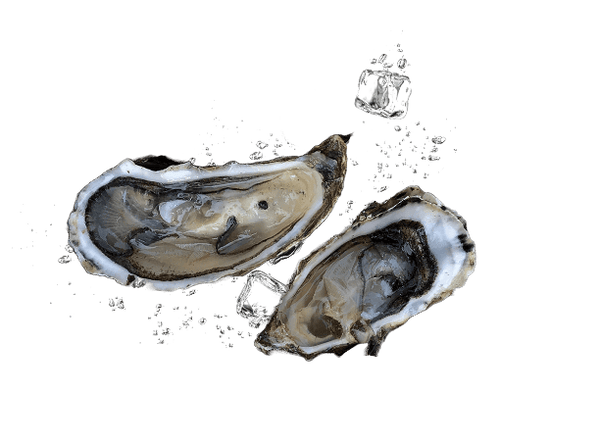 Available Finishes
Never sacrificing functionality or aesthetics, our American-made, custom outdoor tables are available in four luxurious and weather-protective finishes to prepare you for any event.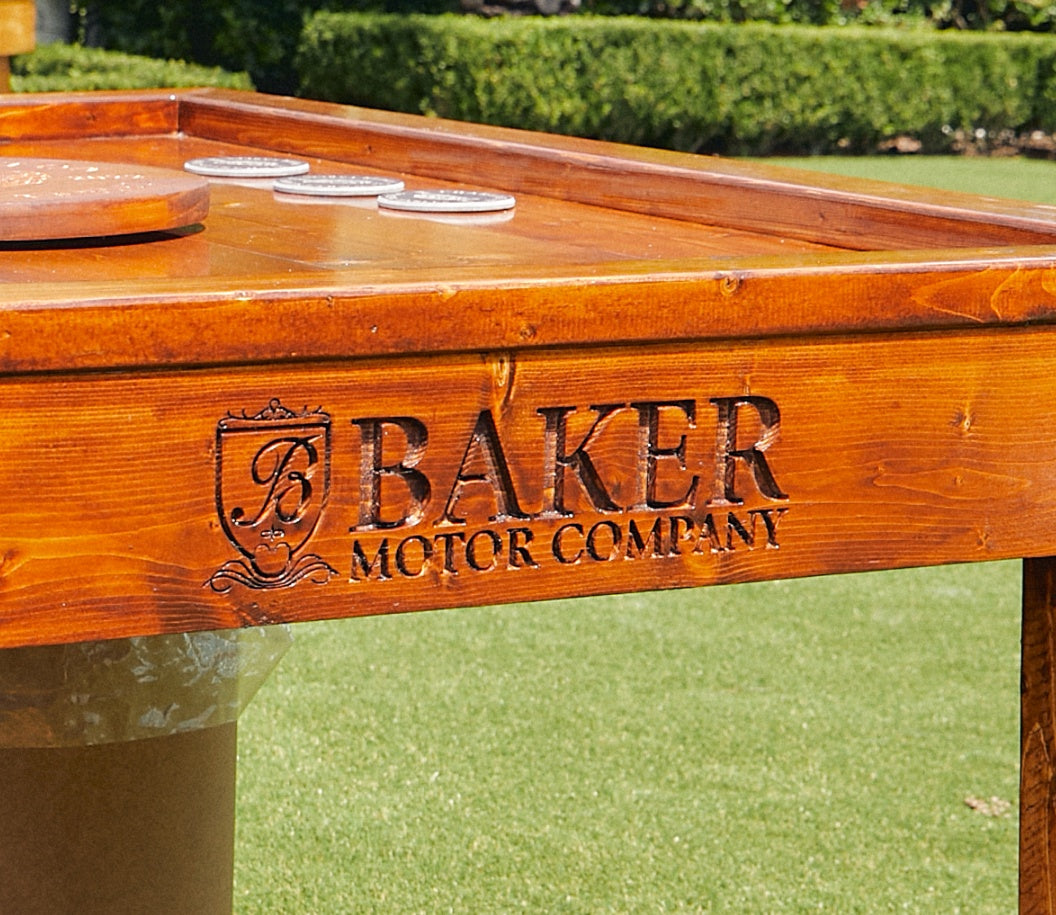 Custom Engraving
Personalize your table or turn table with our custom engraving option to create a truly unique one-of-a-kind piece, whether it be your family name, business logo, wedding date, alma mater, or favorite sports team or bible verse.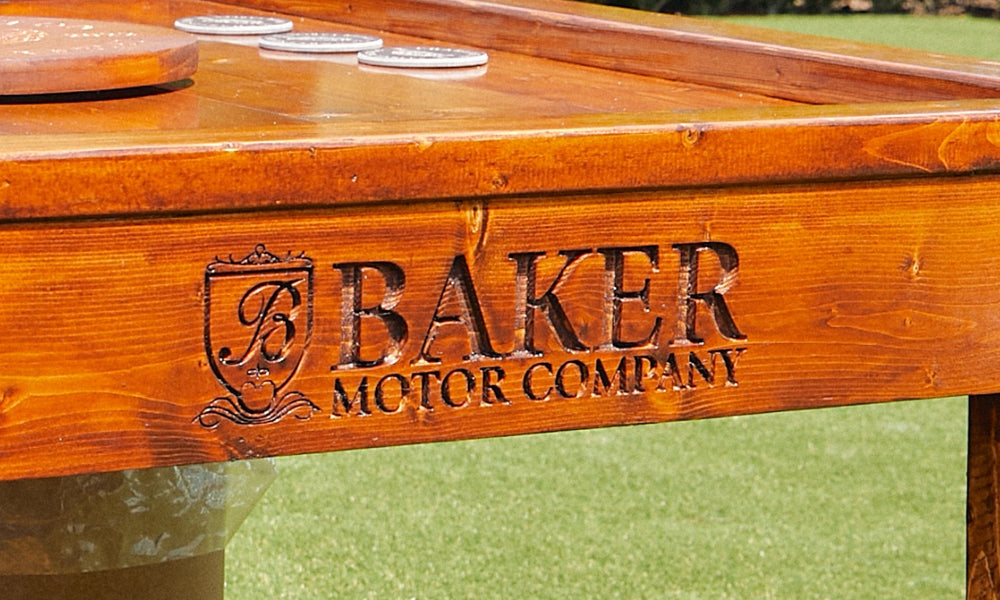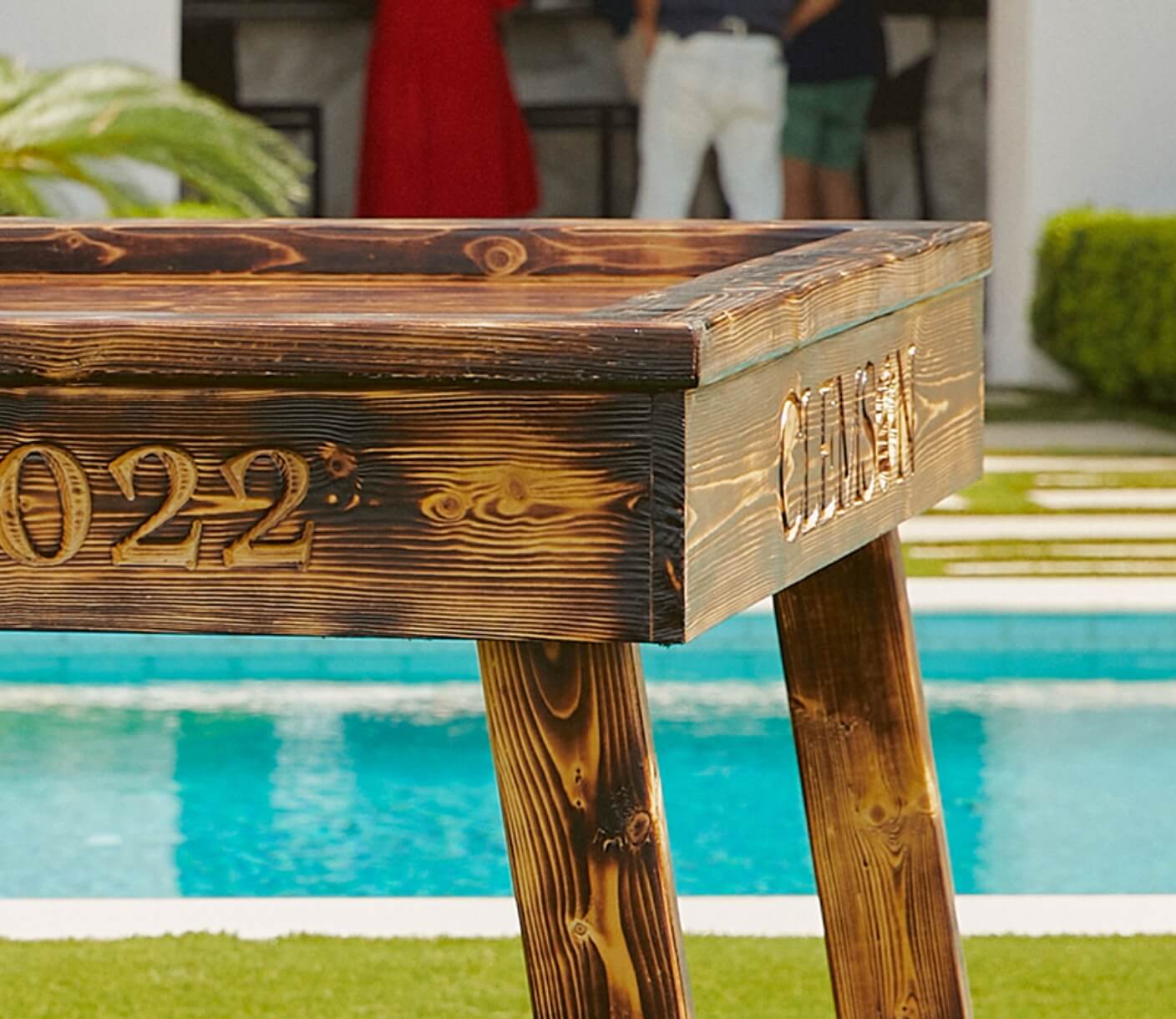 Shou Sugi Ban
Our Shou Sugi Ban tables get their look from the direct application of fire on wood. This ancient Japanese technique not only produces a unique aesthetic effect, it preserves the table for outdoor use. By slightly charring the surface of the wood without combusting the whole piece, the wood becomes waterproof and fire-retardant through carbonization, and thus more durable. The technique also protects the wood against insects and its heat induced moisture-removal makes the table lighter and easier for transport.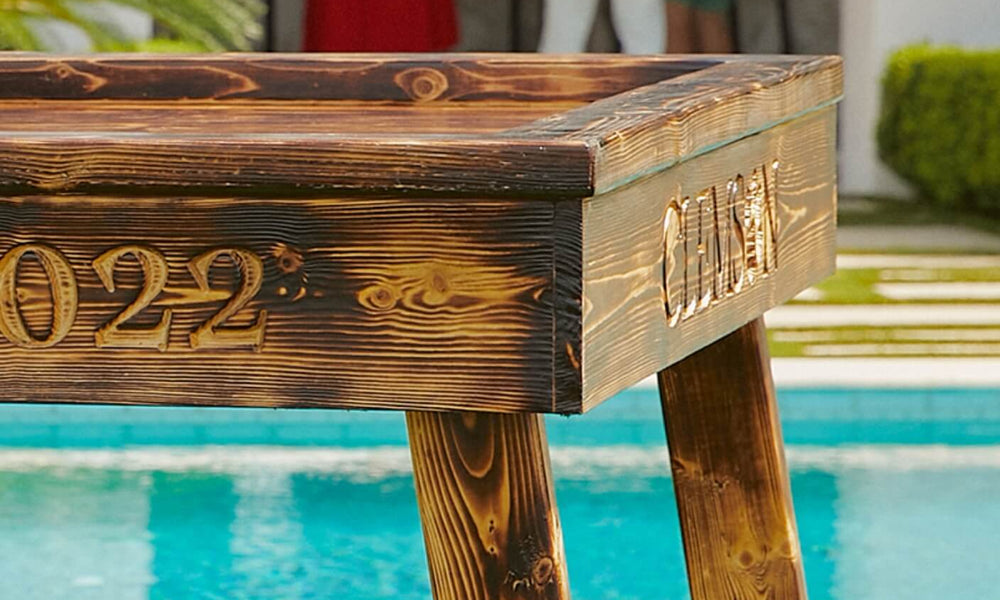 What People Are Saying
"My large table and two turn tables have been an amazing addition to my family farm in Virginia. I am more excited than ever to host Thanksgiving and Christmas for my extended family and to make memories of all of us eating oysters, hors d'oevres, and desserts around the table."
– Carole S., Virginia
"This is a wonderful piece of craftsmanship that is as functional as it is beautiful. The folding legs allow me to store and protect the table when not in use without taking up too much space. I haven't hosted an oyster roast yet this year  but my Wife loves the turn table and has already used it to create a charcuterie table at one of our dinner parties."
– Richard H., Charleston, SC
"We brought our Charleston Oyster Table out for a low country boil we hosted last weekend. It has our last name engraved on the side and the compliments from our friends did not end. Plus the cleanup was a breeze. We pushed the remaining scraps of food into the bin below the center hole, wiped down the table, and were done. I joked to my Wife that we should start eating all our family dinners on it!"
– Jack C., Greenville, SC
From Steamed Oysters to...
Elevate your outdoor dining experience with Charleston Oyster Tables. The possibilities are endless.
Shop Now